Our newly remodeled banquet hall  can accommodate 50-220 guests for all occasions.  We do all the custom catering right here at our facility.
Wedding Receptions ~ Showers ~ Anniversaries ~ Birthdays ~ Reunions ~ Rehearsal Dinners ~ Holiday Parties ~ Graduations ~ Funerals ~ Retirements ~ Benefits ~ Private Parties ~ Corporate Meetings
Thank your for considering our facility. Our goal is to ensure that your event will be a memorable experience. We can customize any package for any function. Your complete satisfaction is of the upmost importance to us!
We are located at:
9643 South 76th Street, Franklin, WI 53132 ~ (414) 525-1950
EmaiI: [email protected]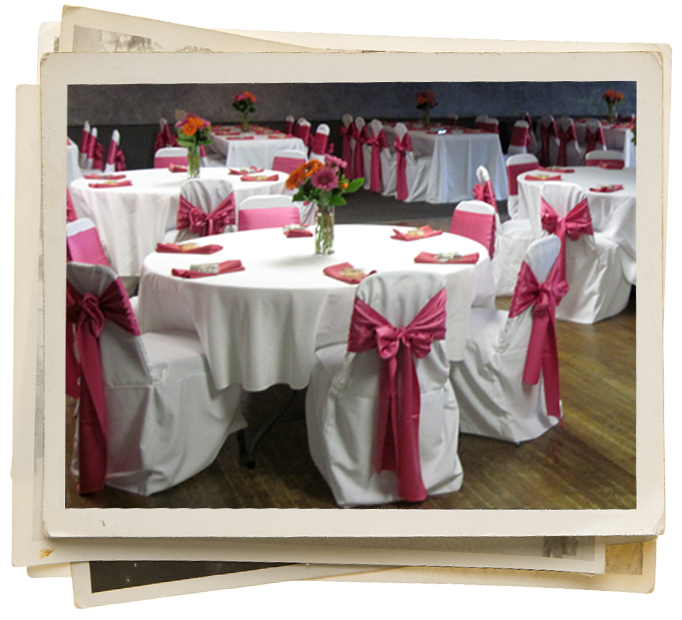 Booking requirements All Saturday functions in our hall, must have a minimum of 75 guests for dinner. All Sunday functions in our hall must have a minimum of 40 guests for lunch/ dinner. Any other week day or week evening must have a minimum of 40 guests for dinner.
No carry-in beverages or food allowed.
No carry-out containers allowed.
Deposits Upon signing contract, you will be required to pay hall fee which is nonrefundable. Invoice for your event will be provided at the end of the evening and balance is due prior to leaving your function.
Cancellations In the event you will need to cancel your function, if you provided any deposit monies toward your event they will be returned except initial contract signing deposit only if it is within 30 days of your function and we book your date. This must be in writing.
Guest Confirmation We require you to give us exact guest count 14 days prior to your function. You can increase your attendance up to 72 hours, but you may not decrease the number of attendees.
Damage Any damage or theft that has occurred within the time of your function, the booking patty will be liable and charged appropriately.
Hall Charges - Please call for pricing.
Cake Cutting Fee- Please call for pricing.
Decorating Restrictions and Fees - Booking party may decorate the hall for a Saturday Function on Friday evening after 10 pm, or day of event after 11 am. No glitter, tape, tacks, staples can be affixed to any walls, windows, doors, or ceilings. Hideaway will remove any of these items. Any damage from the decorations will be the responsibility of the booking party.
Prices Please call for pricing. All functions are subject to 18% gratuity and 5.6% sales tax. Full payment is due on or before scheduled event. 3% will be added on if using a credit card.
Fill out the form below today to contact us about banquets!
banquet contact
"*" indicates required fields