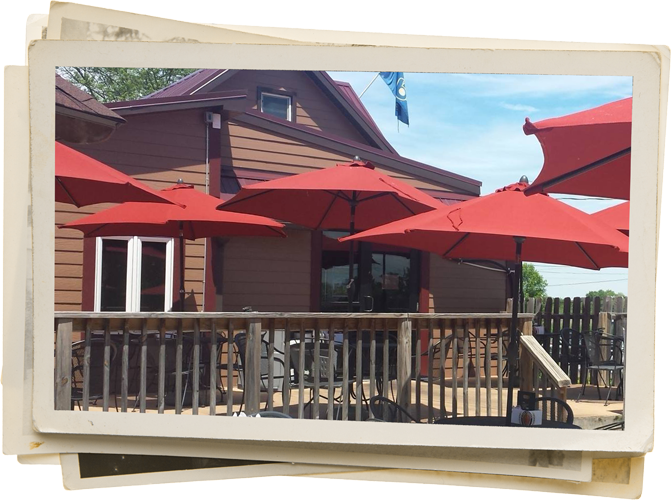 Before Deb and her husband Steve purchased the building in 1999, it had seen its day as an American Legion Post. Veteran residents of Franklin can attest to the old-fashion decor, and tacky fake-wood paneling, as they remember visiting the post for that classic Wisconsin Friday fish fry. The building has since been entirely redecorated including spacious light-inviting windows, hard wood floors, and beautiful blond oak walls.
When Deb opened her pub, she wasn't about to let a strong Wisconsin tradition die at her door step. Its classic Friday fish fry menu and weekly changing fish specials transformed The Hideaway Pub & Eatery from just a corner bar to a popular Friday night destination. Word of mouth spread fast, and the Hideaway wasn't hidden any more… residents knew they had a gem right in their back yard.
We have a beautiful, spacious hall with a seating capacity of 230 people, full service bar, stage, dance floor, private entrance, and private bathrooms. Don't forget about are delectable selection of on-premise catering options. Our goal is to ensure that your event will be a memorable experience. Menu options can be customized to your personal choice. Your complete satisfaction is of the up most importance to us!